An Answer to your pain
We are committed to providing the absolute best quality to each and every one of our patients. Over the past 40 years, since our start, we've continued to grow while staying true to our original mission — to give you the best health care that you can rely on.
Neuromuscular Therapy
Neuromuscular therapy (NMT) is a precise, thorough examination and treatment of the body's soft tissues using regionally oriented protocols that are taught in a step-by-step process. These time-tested, hands-on techniques are built upon a science-based foundation and guided by clinical evidence. NMT can integrate well into any practice setting and is frequently included in mainstream medicine, integrative medicine, chiropractic care, athletic settings and multidisciplinary clinics worldwide.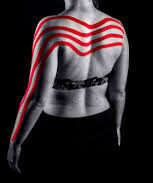 LYMPH TAPING
Lymph Taping is an effective, painless, and safe method that can be used in conjunction with Manual Lymph Drainage (MLD) and Combined Decongestive Therapy (CDT) when treating Lymphoedema, both primary and secondary. Alternatively, it can be used as a stand-alone treatment in a healthy Lymphatic System that has experienced temporary overload.
Cure Tape is a hypo-allergenic, breathable, elastic, water-resistant, cotton tape with a non-allergenic adhesive layer used that not only absorbs the body's heat and adheres better as the tape warms up, but has stretchability, weight and thickness similar to that of the skin allowing for a patient's freedom of movement.
In addition to its' use in treating Lymphoedema, Lymph Taping is beneficial in treating scar tissue, post-operative and post-accident swelling, contusions, stomach complaints, tension headaches and more. In relation to the skin, the lifting effect on the upper layer of the skin due to the tapes' elasticity allows an instant relief of pressure encouraging blood circulation, lymph drainage and a reduction of pain.
For more information, please contact Brenda, RMT
MLD
Manual Lymph Drainage (MLD) is a soothing (sympatholytic effect), gentle, noninvasive manual technique that has a powerful effect on the body. MLD alleviates pain (analgesic effect) and removes edema (decongestive effect) thereby improving one's mobility, enabling patients to begin remedial exercises relatively sooner. It can be used as a stand-alone treatment or in combination with other therapies. It assists lymph flow and aids in drainage of tissues. MLD is indicated in such conditions as Lymphoedema, Sinusitis, Headaches/whiplash, Bell's Palsy, Meniere's Syndrome, Traumatic Injuries, Post-Surgical swelling /Post Fracture, Scar tissue and others.
K Tape
Kase created Kinesio tape with a proprietary blend of cotton and nylon. It's designed to mimic the skin's elasticity so you can use your full range of motion. The tape's medical-grade adhesive is also water-resistant and strong enough to stay on for three to five days, even while you work out or take showers.
When the tape is applied to your body, it recoils slightly, gently lifting your skin. It is believed that this helps to create a microscopic space between your skin and the tissues underneath it.