Is there more that goes on behind your Massage, the treatment you get from your Health Care Provider? What keeps you coming back to see that practitioner? Or what makes you leave? Is it their treatment, their personality, their expertise in the field, the number of years they've been in the profession? Or is the location, the atmosphere of the office, the staff? What is it that keeps you coming back?
I find myself continually studying and exploring the why's and how's, both with human physiology and anatomy, but also psychology, both to do with pain mechanisms and chronic pain and behavior. Being curiosity is such a fun thing! But I find that an element that is often not explored by the Health Care field is the fact of patient Loyalty.
What is patient loyalty? Is it the same as brand loyalty? I believe that developing lifelong patients requires practitioners to demonstrate that they themselves deserve loyalty. Listening to our patients needs, wants, their aches and pains, and helping them through their recovery, through the good times and the times when things seem to slip back. And then, once this has been done, being thankful for the patient who continues to come in. Showing some appreciation has been proven in studies that expressing appreciation on a regular basis is associated with more fulfilling life.
Last Thursday I spent the day at the BCAMA conference, that is the BC American Marketing Association. So why is this Massage Therapist attending marketing seminars and what does this have to do with loyalty? As far as I could tell I was the only Massage Therapist in a room of about 450 marketing people. Someone actually commented on my nice yellow sweater I was wearing, as I stood out like a sore thumb amidst blue suits  and business wear. I felt that this conference, with the theme Building Relationships and Community was something that we do at Bayswater Neuromuscular already, perhaps not intentionally, but intuitively. And during this conference the speakers, one after another, kept coming back to building relationships with the consumer, and bringing about customer loyalty again, something that marketers feel, from what I gather from the conference, they've lost touch with.
Its so easy for a massage therapist to giggle at this concept of building relationships as all we do all day is touch our consumers, however I became very intrigued on the process you, and me for that matter, choose brand loyalty, and what keeps us coming to the same therapist for years on end.
One speaker, Scott Bedbury, former Marketing Executive at Nike and Starbucks said
"All of us what to feel…
Safe
Welcomed
Recognized
Valued
Part of something bigger
Rewarded for our efforts
Loved
Love for someone else
Empowered
I thought this was a quite wonderful list, and as I looked at I realized that these are all of the qualities that I would hope that I presently bring to my patients now. Think about it, what is important to you, and are you getting these qualities from all of your health care providers?
I have been in the business for almost 28 years now, and most of my patients are people I have been treating for 15 years or more. I say treating, however I prefer to think of is as working with. I feel I am in the profession of wellness, not sickness. Many patients whom I see are people that care about what is happening to their bodies, as much as I am.
In my Massage practice, I believe besides being as knowledgable as I can about treatment, building trust, authenticity and a guanine connection with my patients is as important as the former. Patients can tell when a therapist is fake, or discordant with their therapy. When writing this blog, many of you who know me know that what I share here in a weekly blog, I share in the office. My online presence matches my in office persona, speaking in the same voice.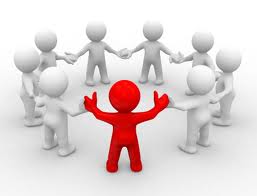 The Vision 2011 conference spoke of authenticity, trust and consistency. I believe these are the qualities behind my therapy, and I believe that these are the qualities that each of the therapists a Bayswater bring to the office. Each has they're unique style and skill set but each have the qualities of authenticity, trust and consistency. This is what makes our office stand, over the years, of quality service. Customer service and quality treatment go hand in hand. Customer interaction, and being fully present with you, the customer/patient right then and there is what will separate the so so practitioners from the great ones.
I welcome your comments.
In Health,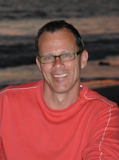 Peter Roach, RMT, CNMT, Laser Therapist
Share and Enjoy
Tinyurl for this post