We are proud to announce the arrival of our latest addition to our Health Care team, Heather Scheibal. I'm confident that Heather will emerge as a leader within our office and the profession  as a whole, and bring the same type of energy to our office family as we presently have. Look for articles and newsletters that will be coming from Heather over the next few months, and don't hesitate to contact her if you have any questions.
Heather is passionate about helping others live pain-free, active lives. She graduated from the University of British Columbia in 2000 with a Bachelor of Human Kinetics and it was during her years as a tri-athlete and world championship dragon boat racer that she experienced the benefits of therapeutic massage firsthand. It became very clear to her the important role health practitioners play in the prevention of injury and increased physical performance. Heather is a graduate of the West Coast College of Massage Therapy and uses a variety of techniques which include but are not limited to orthopedic and rehabilitative therapy, active stretching, fascial mobilization, trigger point release, deep tissue massage and functional therapeutic exercise. Her ultimate goal is to foster a joint effort between therapist and patient in finding a long term resolution while addressing symptoms for immediate relief. When not at Bayswater, Heather loves to "Get Outside" whether it be riding, skiing, paddling or enjoying her time with friends and family at Savary Island.
As always, please contact myself or any of the other therapists if you have any questions or concerns.
In Health,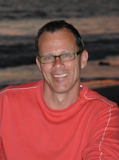 Peter Roach, RMT, CNMT, Laser Therapist
Share and Enjoy
Tinyurl for this post